News
Subscribe to posts
The match report from our draw with Castlemagner Sunday morning is now
available here!
Banteer saw off Freemount in the opening game of the 2017 Twohig's Supervalu Junior A Hurling league with an impressive performance in Banteer this afternoon!
Read the match report here!
Friday night the club hosted our sponsors for 2017 and presented our player of the year awards for both hurling and football for 2015 and 2016 in the White Country Inn, Banteer. The event was well attended by club members to show our appreciation for those who support us and who without, the club could not function.
                Kevin Roche, Banteer chairman opened the event  welcoming the sponsors, players and club members. He thanked the club's sponsors for 2017; Patrick Buckley, EPS; Connie Tarrant; Tarrant's, Banteer; Finbarr Courtney, White Country Inn; Cathal McHugh; McHugh Insulation. Each sponsor presented their contributions to the board members of the clubs. The sponsors spoke briefly wishing the club the best of luck in both codes for the year. Tommy Mannix spoke, marking respect to former Lyre chairman Pat Murphy, remembering him fondly.
                Player of the year awards for 2015 and 2016 were presented in both codes; For 2015 the Kevin Mannix memorial shield for footballer of the year was awarded to David Murphy. The Teddy Fitzgerald memorial shield for hurler of the year 2015 was awarded to Tadhgh Sexton. For 2016 the award for footballer of the year went to Damian Kearney. The 2016 hurler of the year was awarded to Kevin Tarrant.
                Once again, the club wishes to thank the sponsors for their help both in the past, and for the year to come!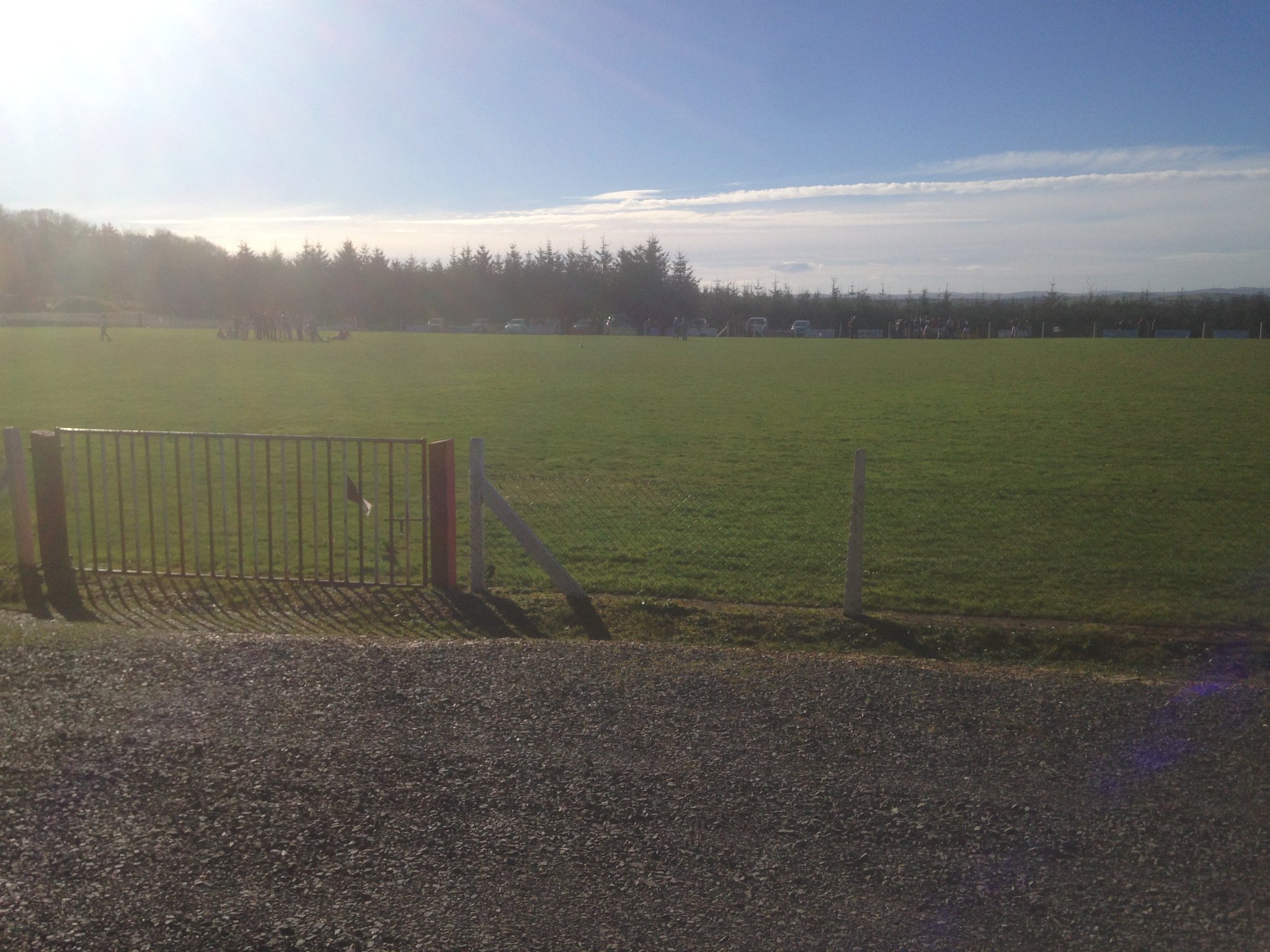 Our U21 footballers got their championship off to a winning start in sunny Rockchapel on Saturday! 
This tears sports prediction sheets 2017 are now on sale,
link
Banteer/Lyre GAA Table Quiz coming soon to the White Country Inn, Sat 8th of October at 8pm. Get your teams of 4 ready, great night assured. 
This Friday there will be a presentation in The Glen Theatre, to the successful 2015 Lyre Junior B team, and to Conor Lane who officiated the All-Ireland SFC Final Sunday last. List of players receiving medals as follows,
Arron Shine,Tony Sheehan, Damien Kearney, Tim Murphy, Brian O Keffee, Derry Long,Tim O Callaghan, Kevin Kelleher, Paul Kelleher, Fergus Murphy,Daniel Murphy,David Barrett,Timmie Murphy, Stephen Mannix, Kevin Roche, Kevin Barry, Tadgh Sexton, Liam O Brien, Tadhg Murphy, Donal Mannix, Cormac Cotter, Colm Coughlan, Paudie Ryan, Jack Roche, Barry Murphy, Ger Mannix, Paudie Lyons,   Darren Murphy, Cathal Mc Hugh, James McAuliffe, Tony McGeogh ,John Mc Sweeney Conor O Keeffe Connie Tarrant
Hugh O Connor Billy Murphy Joe Twomey. 
Proceedings under way at 9pm. 
Have you any feedback for Club Consultation Day, send your views to Secretary.banteer.cork@gaa.ie based on the agenda below. This is your chance to include your suggestions on Cork GAA.
With this Banteer/Lyre club consultation meeting on Friday 23rd to finalise our feedback and all are welcome... 8:30pm sportsfield
Club Consultation Day September 24, 2016
Venue: Eire Og Club Ovens, Cork
Sign on 9.45am to 10.30am
Programme
Session 1 – 10.30am
GAA Clubs: Vision and Aspirations for 2030: 10.30 - 11.20
By taking a more long-term view from each clubs' current position, clubs will be asked how they would like to position themselves over the next 14 years in the following categories
 • Club role in the community
• Changing demographic and population trends
• Playing participation at adult level
 • The Clubs' role in supporting County and Divisions
 • Enhancing partnership with other GAA related bodies i.e. Camogie, Ladies Football, Rounders, Handball
 Structure of Competitions - 11.20am to 12.15pm
 Starting with our current competition structures, clubs are asked to outline where improvements can be made in the following areas,
Part 1 - adult
• Improving Scheduling of games.
• Improving Adult Club coaching standards and the standard of play
• Improving recruitment of referees
 • The challenge of inter-county teams and the integration of the intercounty programme with the club Fixture Programme.
Part 2 – Under age
• Provide regular competitive games through the Rebel Óg structures
 • Transitions between u-12 and Rebel Og competitive teams.
• Retention of players
• Coaching of underage teams
• Development squads Communication and Public Relations 12.15pm 12.45pm Clubs stand or fall on the interest and participation of all the members, not just the players. In this clubs will be asked to discuss,
• Motivating the non-playing club members
 • Raising a clubs public profile
 • Club and County communication.
BREAK 12.45pm -1.15pm
Session 2
Financial and Club Planning 1.15pm – 2pm
Maintaining a high standard of club officer and club financial planning is crucial to the maintenance of our clubs and county, in this section clubs will be asked to discuss,
 • Financial planning and improving fundraising skills within the club
• Meeting the annual affiliation, financial and insurance requirements
 • Monitoring of accounts
• Continuity of club management through officer recruitment and training Culture 2.00pm -2.30pm
• How can clubs enhance their involvement in the promotion of Irish Culture other than games
Banteer will face Kilbrin this Sunday in the JAHC final in Castlemagner at 6:30pm. Banteer overcame Millstreet in the semi final on Tuesday of last week to book their spot. Banteer are looking to win their first championship since 2006, your support will be needed on the day to try and overcome a very successful Kilbrin side. 
A Chairde

At our June monthly club meeting it was agreed that Banteer and Lyre GAA clubs officers and members, would gather their thoughts and submit their views and suggestions to help improve the current situation we as a County find ourselves in.

The main concern expressed particularly, has been the lack of achievement in hurling with the last All Ireland success at minor level in 2001, under 21 in 1998 and Senior hurling in 2005. For a county who has such a proud hurling tradition, it is hard to believe that very soon we will have no Cork player with an All-Ireland under 21 hurling medal under the age of 40. The lack of success at Senior football level also has been a concern given that Cork have had many strong under 21 teams for the past number of years.

A lot has been written and spoken re Cork GAA and what is wrong, and what needs to be done over the past weeks and months with much coverage on all local and National Press.

Every GAA person in Cork County wants to get back to the winning ways and competing at the highest level year after year. Every Cork GAA family with young hurlers and footballers, want to be heading to Croke Park every Sept and soaking up the atmosphere on the weekend of an All-Ireland final, which is very special.

Despite the best efforts of every member, officer, player, coach, manager etc involved in Cork GAA to date, we are where we are without success to date and we cannot change the past.

So what do we do as a proud Cork GAA family? We can continue as we are and keep hoping our winning ways will return in the future. However this approach will just lead to more and more frustration in the county and it will lead to more disconnect and loss of support for Cork GAA in the future.

At this stage we need a clearly defined and agreed written plan that all parties will buy into and get behind with a common goal. The plan has to be compiled and developed in such a way that it will unify and reignite the GAA fire in every player, every member, every officer of every club in the County.

This plan must give the opportunity and seek the input from every member, every officer, every player, every Executive, every Board, every sub-committee and every concerned Cork GAA supporter.

Our suggestion would be to appoint an expert such as Peter Hanan (who worked on previous Strategic plan for Cork GAA) to prepare this plan.

The people who must lead in the preparation of this plan are the Cork County Board and Cork County Board Executive, as these are the people charged with ensuring Cork GAA affairs are run correctly on behalf of each GAA member in the County



Our proposal is to progress the preparation of this plan as follows:

· Formally request each GAA club in the county to hold a special meeting for all members to allow discussion and air all their views. Each club is to then collect and formally submit these constructive proposals and suggestions to Cork GAA. The proposals and suggestions should cover all the various key areas such as coaching, games development, club structures, finance and public relations.

· Collect and compile the input of the various subcommittees and reports already completed and in progress at County Board level.

· Review and take input from the discussion document issued recently by Coaching/Executive officer Kevin O Donovan.

· Review and learn from the best practices and systems already in operation in Dublin, Kilkenny and other counties.

· Review best practice in other codes and sports.

· Compile the draft plan by the end Sept 2016.

· Issue the draft plan to each club for review and feedback at the end of September 2016.

· Finalise and issue final plan by end October 2016.



This plan is the most important plan we as a GAA county will ever do and it is important to listen to, and take on board, the views of each and every GAA stakeholder from the person who cuts the grass every week in the local pitch for the past 40 years to Mr Ger lane, Chairperson of Cork GAA.



By taking this approach we will ensure all our members will buy into the plan and will feel part of its success going forward.



Yours sincerely

Martin de Barra

Runai Baintir

On behalf of all the Officers and members of Banteer and Lyre GAA clubs