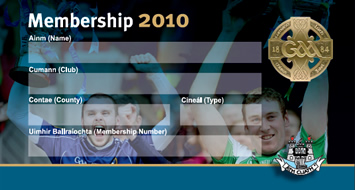 Membership is now being collected for 2014. It equates to €50 for the entire year. Contact Kevin Roche 087-6308353 to subscribe.
As well as providing for the running of the club, this money is a neccisaty for all those who want to represent the club on the playing field. It ensures the player is covered by the respective insurance scheme while playing. Those who have not paid can not play.
For those of a different vintage this membership can be very useful come the first/third Sunday in September when Cork may be gearing up for an All-Ireland Final, and all those relations who promised you tickets are no longer answering the phone!! Tickets for Cork inter county games will only be given to those who have paid membership.